Myron Kartman
Professor Emeritus Bienen School of Music of Northwestern University

Welcome and Thanks for Visiting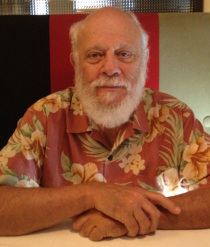 Dr. Myron Kartman
During a brief period of retirement from a 45-year distinguished career on the stage and in the studio,
Dr. Kartman has been encouraged by former colleagues and students to return to the arena that has inspired and defined his life's mission—Artist Teaching of Violin and Chamber Music. The depth of his skill, knowledge, and experience, coupled with a charismatic personal presence and love for teaching, enables him to impart invaluable individualized direction that can advance a talented musician to a quintessential level of excellence. This rare capability has long been recognized by those who have played and studied with Dr. Kartman over the years.
The purpose of this website is to provide a forum to communicate the offerings, scheduling, and testimonials associated with Dr. Kartman's return to the teaching arena. He will be offering Performance Seminars/Master Classes in violin and Chamber Music, and Individualized Studio Instruction. Please visit the page entitled
Performance Seminars
for more details on instructional offerings.
---
---
Credentials and Background

Dr. Kartman, holds degrees from The Juilliard School, Eastman School of Music, Boston University, and the Staatliche Hochschule fuer Musik in Cologne, Germany. He has been a faculty member at Antioch College, University of Alabama, Northwestern University (24 years), and University of Wisconsin/Milwaukee. He was a Fulbright Scholar in Germany from 1957-59. In addition to his role in university teaching, Dr. Kartman has performed extensively on the stage in both solo and ensemble engagements throughout the world.
He was widowed in 2010, when his wife, Vivian, passed away after a devoted 56-year relationship. Dr. Kartman has two children and three grandchildren, all of whom have exhibited notable musical talents. His son Stefan (
www.StefanKartman.com
) is a renowned cellist and teacher, and a university professor.
---
Contact Information
If you are a former colleague, student, or personal friend, or if you are interested in arranging a performance seminar at your location, you are invited to contact Dr. Kartman. Send your communiqué via the
contact page
on this website. Looking forward to hearing from you.
---