Performance Seminars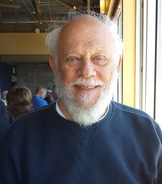 Group Seminars

Performance seminars in violin and chamber music literature will be presented in a class setting on your premises. The seminar, lasting two and a half to three hours, is typically divided into five segments, during which five students or groups will perform. The duration of each segment will be approximately thirty minutes, the time being divided approximately in half, with the initial portion devoted to a performance of the chosen material followed by an equal period of instruction and analysis. There will be a short break between segments, and in the case of works with accompaniment, it is recommended that a pianist be available.

The students or groups performing will supply a photocopy of what they are playing for Dr. Kartman, who will make notes on the music relating to technical and/or stylistic matters of a more general nature, and he will deal with these points during the instruction portion of the segment. At the conclusion of the lesson, the student(s) will be able to take their marked score(s) with them for future reference.

Should there be a sufficient number of students to warrant two seminars on a given day, morning and evening classes are recommended.
---
---
Individual Instruction


Dr. Kartman would also be available for a limited number of private lessons for those requiring more individual time. These lessons would be a 'short' hour in duration and would need to be scheduled according to time, space, and Dr. Kartman's availability. The cost for individualized instruction would be the responsibility of the student.

---
Lectures

Lectures on a variety of topics (e.g., How to Audition, How to Select a Violin for Purchase, and Improving and Perfecting Vibrato) could be presented in the afternoon on those days when there are two Seminars in the morning and evening only, and would be included in the fees for the two seminars and therefore at no extra cost to the presenter(s). These lectures would be one hour in duration.

---
Remuneration
Dr. Kartman is sensitive to financial resource limitations of institutions and will make every effort to work within budgetary framework. Please use the
contact form
on this website to make initial inquiry regarding Performance Seminars or Lectures at your location. You will be contacted for further discussion of arrangements.
---